Preschool sequences and series resources
Keeping your class engaged with fun and unique teaching resources is vital in helping them reach their potential. With Tes Resources you'll never be short of teaching ideas. We have a range of tried and tested materials created by teachers for teachers, from kindergarten through to high school.

Breathe new life into your lesson plans with our primary and secondary school classroom resources. Whether you're looking for fun maths worksheets or brand new guided reading activities, we have thousands of free and premium resources for you to download. From preschool to primary you'll find phonics worksheets and classroom games. From Year 11 through to senior secondary we have everything from Japanese lessons to algebra activities, as well as revision guides for tests and exams.
Read more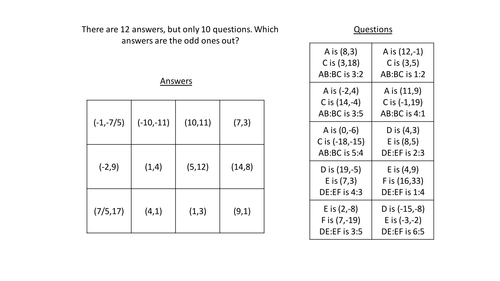 Students divide a line in a given ratio and eliminate 8 of the 9 answers until they have one remaining. Used as a plenary to this topic.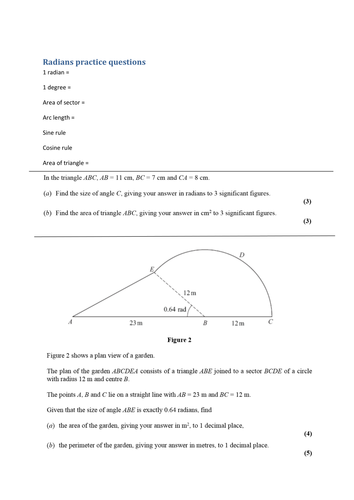 Short revision exercises sorted by topic. A quick recall of key facts followed by Edexcel past paper questions on that topic. Includes Radians Logarithms Factors Coordinate geometry Binomial expansion Sequences and series Trigonometry Differentiation Integration
This is a revision material for the Edexcel C2 specification. It is helpful for consolidating learning and for revision towards examination. You may also print them out as worksheets, for class discussions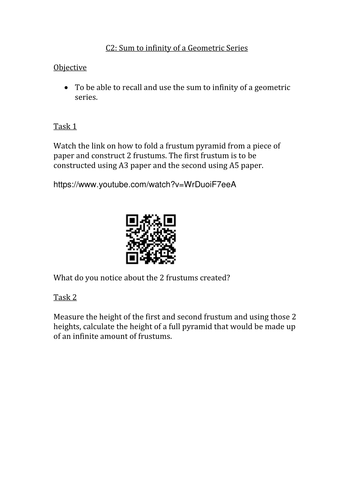 This is an extension activity where students make and A3 and an A5 frustum pyramid. After measuring the heights of the 2 frustums they use the sum to infinity formula to calculate the height of a full pyramid made of infinite frustums. It worked really well with my year 12's but for the activity I only gave them the link to the video and the question, how could you calculate the height of a pyramid using frustums and they had to work the rest out. Hope it works for you. Any feedback would be greatly appreciated.