Primary momentum and collisions; impulse resources
Keeping your class engaged with fun and unique teaching resources is vital in helping them reach their potential. With Tes Resources you'll never be short of teaching ideas. We have a range of tried and tested materials created by teachers for teachers, from kindergarten through to high school.

Breathe new life into your lesson plans with our primary and secondary school classroom resources. Whether you're looking for fun maths worksheets or brand new guided reading activities, we have thousands of free and premium resources for you to download. From preschool to primary you'll find phonics worksheets and classroom games. From Year 11 through to senior secondary we have everything from Japanese lessons to algebra activities, as well as revision guides for tests and exams.
Read more
Momentum and collisions; Impulse
This Revision PAPER includes 2 pages You should install these Fonts for this document; (Marker Felt & Tempus Sans ITC)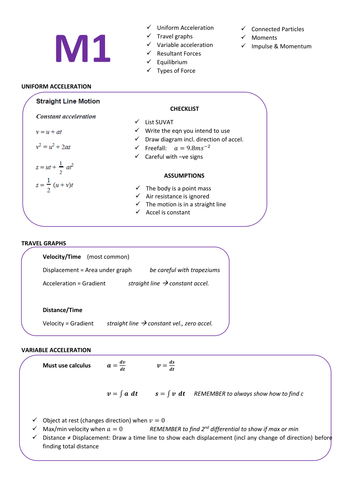 "cheat sheet" covering all M1 topics for CCEA ALevel. Use for revision classes/exercises as a guide or as a comfort blanket for a class test.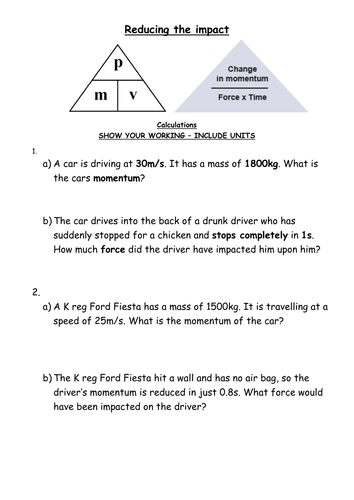 Car pile up scenario. Pupils have to calculate the momentum of each vehicle, followed by the change in momentum, to calculate impact force. Finally, they have to use the numbers to conclude which driver would have come out worse off. Answers provided.