Informative presentations, fun wordsearches and various worksheets to help you celebrate Easter with your MFL class
It's always enjoyable to take a lesson or two to wind down and familiarise your French, German and Spanish learners with holiday traditions. Check out these festive resources and prepare an egg-cellent lesson, quick as a bunny.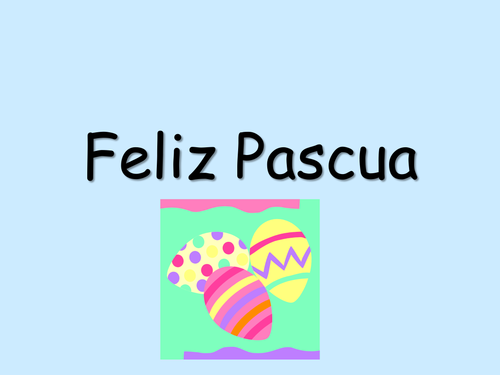 Basic Spanish powerpoint and worksheet about Easter in Spanish, made for Primary school level/low ability KS3.
By
shropshire14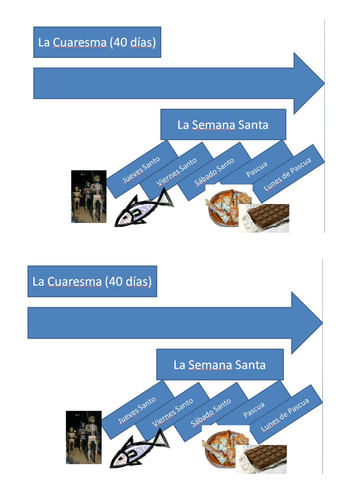 A lesson looking at Easter traditions in Spain. Eggs need to be made with the Spanish basic vocab and stuck around the room. All other resources, for reading exercises, are included. 'Deduction&' section is based on knowledge of ingredients which will enable students to identify different Easter cakes.
By
meakihi
This reading has two paragraphs. The first one is written from the first-person perspective of a teenage girl living in Sevilla, Spain during Holy Week and discusses how she and her family are celebrating.
The second paragraph discusses the various holidays around this period including Ash Wednesday, Lent, Easter Sunday etc.
The reading includes a glossary of specialized Easter vocabulary and 6 reading comprehension questions in Spanish.
Vocab includes:
el desfile
los pasos
el papón
el nazareno
el capirote
la cruz
la misa
el cántico
el sacerdote
la Pascua
el recordatorio
ayunar
la Cuaresma
el Miércoles de Ceniza
Level: Upper Beginner
Includes answer key.
By
Nina Schmidt