Overcoming disruptions and distractions
Practical tools and supportive tips to help you keep on top of disruptive behaviour in the classroom
You might not see it coming, but there are always times of the year when student's behavioural standards start to drop, chatter starts to increase and the simplest thing can distract them from the task in hand. Never fear! We've hand-picked this selection of handy strategies, tools and techniques, which should help you to quickly resolve any disruption and ensure your lessons run smoothly.
Managing disruptive behaviour
Refresh your standard strategies for reducing low-level disruption with this comprehensive presentation, offering a range of new ideas. From theory to practice, this short video shows a teacher demonstrating how selected techniques can be used to maintain the flow of the lesson.
During your lesson, keep these helpful cards handy and use them to address negative behaviour by presenting learners with different ways that they can handle the situation. Alternatively, encourage pupils to reflect upon their disruptive behaviour and the ways that they can improve with this template, which can also be used to communicate the event to parents. 
Reducing distractions
Ideal for keeping younger learners focused on their work, these visual prompts provide an effective way of drawing attention to the times that they need to think, concentrate, look and listen. When a distraction does take place, you can quickly get pupils back on track by engaging them with this fish-themed concentration game, in which they must watch the teacher's hands closely and clap in unison.
Meanwhile, this colourful task management sheet, which breaks down learning into manageable steps, is a great way to help easily distracted students concentrate in smaller bursts. And, don't forget to praise pupils who are working hard and encourage their peers to strive for positive recognition with these simple reward cards.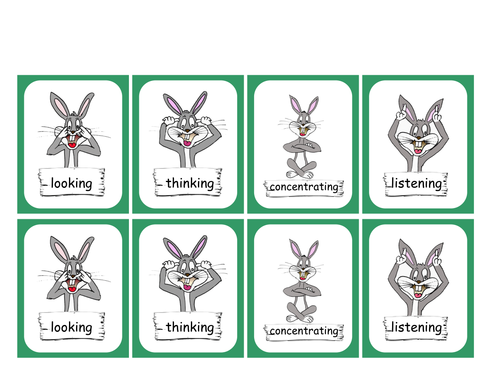 These bunnies look a bit like Bugsy, but I drew them myself for our children to have a visual prompt to encouage them to think, concentrate, look and listen. They work really well, becasue you can use them as a non verbal prompt to minimise disruption. You could even reduce the printing size of the PDF file and put them on the table with sticky back plastic. We use ours as a poster on the wall to remind the childrne of these important basic skills… and that works well too.
By
nut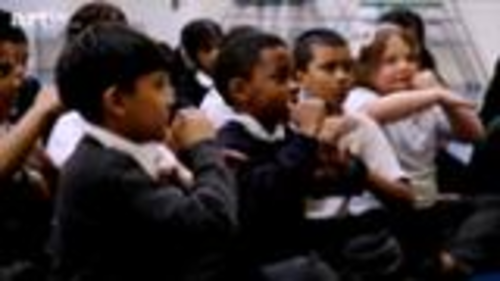 In The Fish game the teacher will use one hand to represent the sea and the other to represent the fish; every time the fish jumps out of the sea children have to clap together. This activity can be used to re-focus children to get ready for work, they'll have to watch closely and concentrate to be able to clap exactly at the same time. In this film Artis Specialist and Mentor Leader Stuart Barter (Chime) demonstrates this activity working with children from St Paul with St Luke Primary School in East London.
By
Artis Education