Peer and self assessment in primary
Tools and templates for effective peer and self assessment in the primary classroom
Peer and self assessment is a useful tool for understanding what students have learnt during a lesson. It is a skill that can be tricky to master but highly effective when done correctly. To make things easier, we have gathered together a range of resources to help you introduce and develop peer and self assessment in the primary classroom.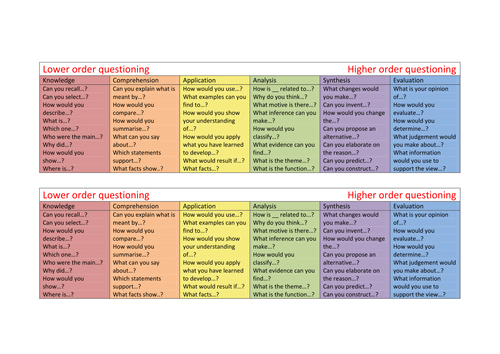 Questioning cards using Blooms taxonomy sentence stems. Pupils can use in pairs to question each other for lesson plenaries or independently to challenge themselves on completion of a piece of work.
By
Aimsnapfall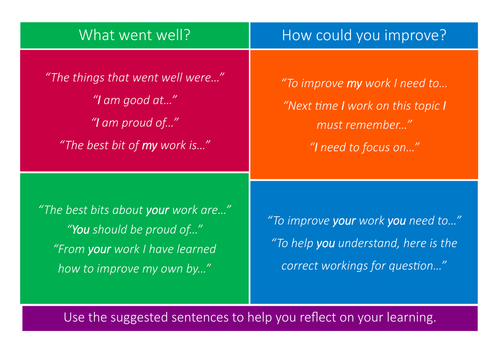 These are stuck on each table in my classroom. They help my students to construct meaningful sentences around the 'What went well&' and &';Even better if' headings.
By
joewinstanley
Templates and supporting resources