Tackle the topic of time today with these stimulating activities, lessons and games
From the moment children get up to tantrums around bedtime, pupils are surrounded by the concept of time. However, when it comes to telling the time and converting between different units, many find it an abstract and confusing concept. Make sure your lessons run like clockwork with these hand-picked resources – go on, there's not a second to lose…
Classroom activities
Whether you are on the hunt for practice, practice, practice or something a little bit different, these challenges are great for getting young brains' ticking. Only time will tell which is the right resources for you.
Lesson ideas
Clarity and communication are at the heart of any presentation about time, as with these carefully selected presentations which are designed to help your students calculate the time with confidence.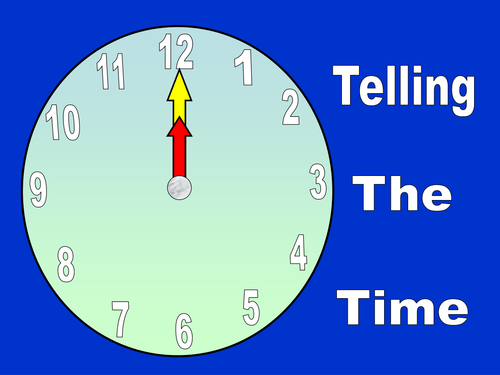 A PowerPoint tutorial introducing the analogue clock and 12 hour times. It could be used to introduce the topic of time or as a lesson starter.
By
pjms
This resource contains a presentation explaining how to read the time to the nearest hour on an analogue clock.
It also contains an exercise with pictures of clocks to the nearest hour. Students must write underneath what time they think it is. This lesson is suited for a Year 1/ Grade 1 class or as a revision lesson for higher grades.
I hope you enjoy this resource. Please rate it, I would love the feedback.
By
emmabee89
This is a fun and engaging powerpoint to help your students learn about/ practice telling time. the children are invited to teach fairy godmother tell time as she is getting old and has forgotten how to do so.

The power point offers a step-by-step introduction to telling time
- to the hour
- to the half hour
-quarter past/to
- basic facts about the long (minute) hand /short (hour) hand

Short practice questions are included so that you can quiz your students throughout the PPT.


I would really appreciate any comments/suggestions so that I can make changes to my product to suit your needs!

Please remember that you have the right to use my materials for you classroom, but not to alter, post, share, publish or resell my work.

Thank you and enjoy! :)
By
smlee92
Games
Morning or afternoon, it's always the perfect time to consolidate understanding with a competitive game. What are you waiting for?