Early years australia economy resources
Keeping your class engaged with new and interesting classroom resources is vital in helping them reach their potential. With Tes Resources you'll never be short of teaching ideas. We have a range of tried and tested materials created by teachers for teachers, from early years through to A level.

Breathe new life into your lesson plans with our primary and secondary classroom resources. Whether you're looking for fun maths worksheets or brand new guided reading activities, we have thousands of free and premium resources for you to download. From early years to primary, you'll find phonics worksheets and numeracy games and all you need to revise for Sats. From secondary to post-16, we have everything from French lessons to algebra activities, as well as GCSE revision guides and more.
Read more
Goes through steps needed to answer a market failure question. A template for student to use to answer the question.
Macroeconomics type up very detailed about 5000 words and 22 pages. Goes through all you need to know for the ocr. Has tables with factors explained and challenged. The topics cover are: Introduction into the macroeconomic objectives Aggregate Demand Aggregate Demand Curve Aggregate Supply Macroeconomic Equilibrium
DRAG AND DROP YOUR WAY TO SUCCESS with this quality INTERACTIVE DIGITAL RESOURCES designed to teach your students about AUSTRALIAN MONEY & COUNTING, ADDITION, SUBTRACTION, ROUNDING AND OTHER KEY MATHS CONCEPTS. GO PAPERLESS and make the most of all that technology in your classroom with this engaging EDITABLE resource that works across all digital devices shuch as iPad's, Chromebooks, Laptops and INTERACTIVE WHITEBOARD RESOURCE Awesome money activities for primary school students including sorting mats, counting coins, coin identification, and coin value! There are 24 pre made templates of HOW MUCH CHANGE WILL I GET? and REPRESENT THIS AMOUNT TWO WAYS It also includes all Australian notes and coins as HIGH RESOLUTION CLIPART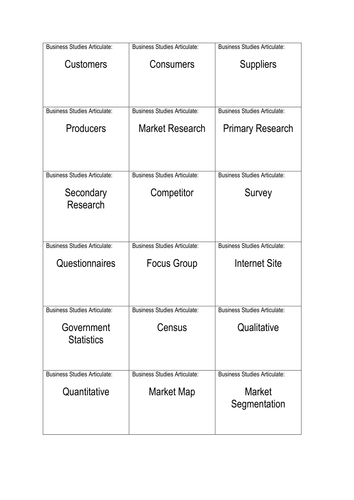 This is a game that I use in Business Studies, but can be used in a whole range of subjects that require students to explain key words. I have included my Business Studies example. Languages for instance could get students to explain the key word in a different language. I have used this game a lot and often use it for observations as most students can really engage in the game. It should be fast paced. I normally get the cards printed on coloured paper, each colour is a different unit. Included; How to play Rules Cards If you have any questions then please don't hesitate to get in touch.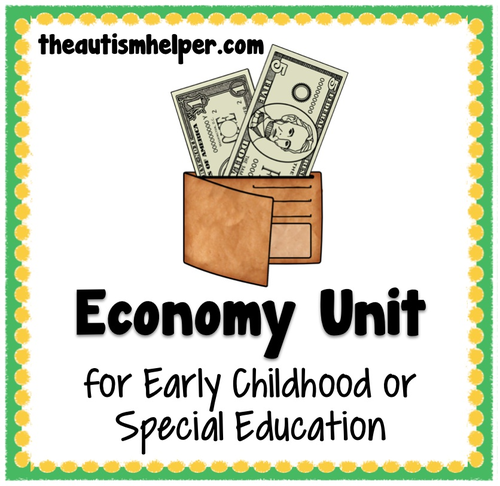 This unit includes tons of fun games, printables, flashcards, and an adapted book to help your students learn about the basics of the economy! < strong> This functional social studies theme will help your students about life skills in an academic way. This unit can be differentiated for all types of learners! Here is what's included: - 12 Flashcards with definitions - Why is Money Important: 11 page adapted book with related vocabulary terms; matching pieces included - 10 matching worksheets - variety of types - 4 information sheets (both with visuals and without) - 7 writing worksheets - definitions, true/false, and question answering - 5 creative writing worksheets - 3 cut/paste or laminate sorting activities (sorting goods vs. services; wants vs. needs, and types of payment forms) - 11 coloring/following direction worksheets - I have, who has? Game - Bingo - with 2 levels of difficulty of calling cards and 15 boards Vocabulary: money, pay, costs, change, wants, needs, savings, check, credit card, bank, goods, services Product includes American, British, Canadian, and Australian versions in a zip file. Euro version coming soon!