Early years French resources: grammar and punctuation
Keeping your class engaged with new and interesting classroom resources is vital in helping them reach their potential. With Tes Resources you'll never be short of teaching ideas. We have a range of tried and tested materials created by teachers for teachers, from early years through to A level.

Breathe new life into your lesson plans with our primary and secondary classroom resources. Whether you're looking for fun maths worksheets or brand new guided reading activities, we have thousands of free and premium resources for you to download. From early years to primary, you'll find phonics worksheets and numeracy games and all you need to revise for Sats. From secondary to post-16, we have everything from French lessons to algebra activities, as well as GCSE revision guides and more.
Read more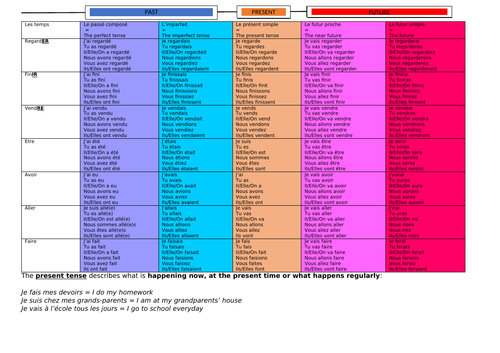 Very useful map of tenses (imperfect, perfect, present, near future and future tenses) with grammar points.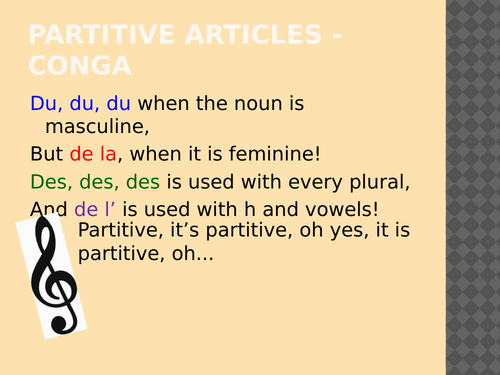 A short song to the tune of the Conga, to help pupils to remember the partitive article in French.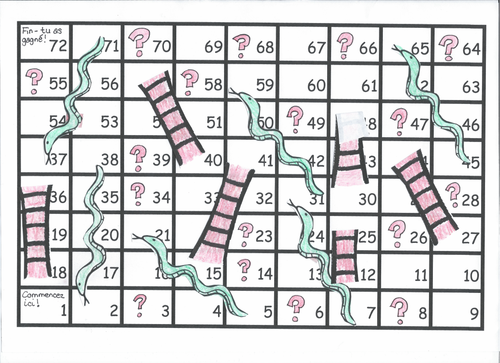 This template can be used in many different ways… I put cards in an envelope with a question mark on it and if they land on a space with a question mark, students either have to translate a word, or conjugate a verb, or use a word in a sentence, or answer a question etc. etc. to advance on their next go. You just need some counters and dice for students to play!