Mister Harms
All things Social Studies...and some other fun stuff!
24Uploads
8k+Views
338Downloads
All things Social Studies...and some other fun stuff!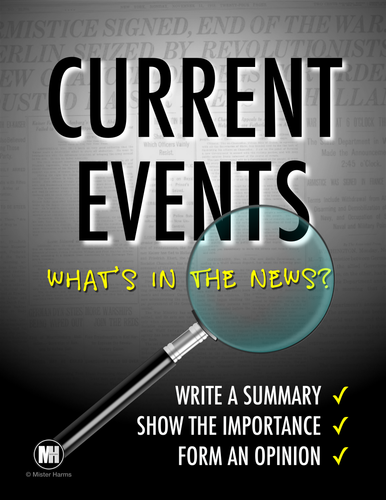 This Current Events Summary is an excellent tool for students to get involved with the news and the current events of the week. A simple writing format helps students find, summarize, and write opinions about current news stories and current events. I find this activity to be a practical filler for various social studies courses. Included: - Student directions: Find, Highlight, Summarize, Importance, Opinion - Student writing form (2 pages) - Grading rubric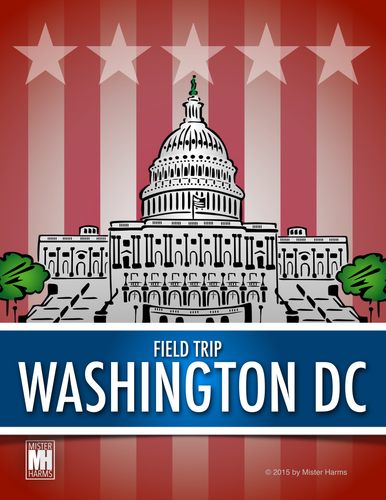 Can't take your class to Washington DC? This lesson is the solution to getting your students to our Nation's Capital without spending a dime. As tour guides, students will study various attractions and present their findings to the class in the form of a presentation. These various "tours" will bring the entire class around to the major attractions of Washington DC. This student-led, virtual class field trip will help your students learn about the major sites of our nation's Capital. Student directions and grading rubric are included. Travel. Learn. Experience. Enjoy!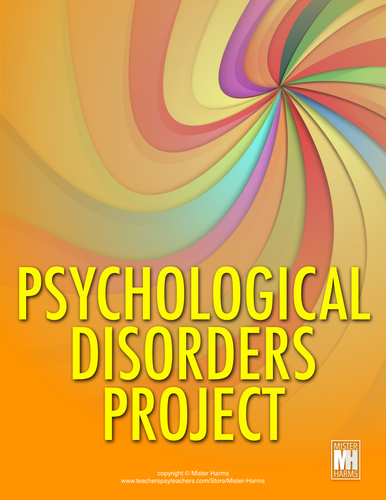 Want a project for your psychology students? Students can use this guide to research, write and present information on a psychological disorder of their choosing. This is an excellent project for a psychology class or any course discussing mental health and mental illness. You may assign students to present in any format desired: Powerpoint, presentation, Prezi, research paper, etc. A student instruction guide, teacher rubric, and helpful websites are all included. Information Included: - Psychological Disorder - Symptoms - Causes - Prevalence - History - Treatment - and more....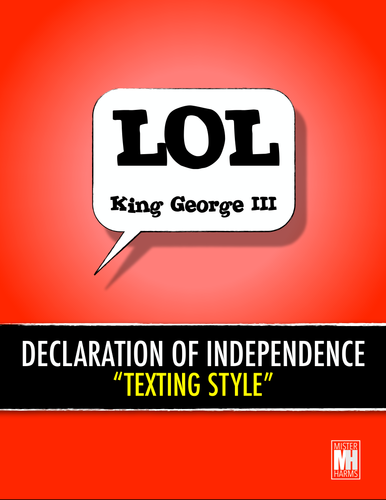 The Declaration of Independence was really a big "break-up" letter written by Thomas Jefferson and the colonists to the King of Great Britain. This historical document was written to convince the world of the King's abuses and let everyone know that the colonies no longer want to be in a relationship with Great Britain. After studying the Declaration of Independence, students will use this assignment as a reinforcement to understand just what Jefferson wrote in this historical document. By texting back and forth, it's a fun way to understand the "big idea" behind the Declaration of Independence.