Elementary school media, film and television resources
Keeping your class engaged with fun and unique teaching resources is vital in helping them reach their potential. On Tes Resources we have a range of tried and tested materials created by teachers for teachers, from pre-K through to high school.

Breathe new life into your lesson plans with our elementary, middle school and high school classroom resources. Whether you're looking for fun math worksheets or brand new guided reading activities, we have thousands of free and premium resources for you to download. From kindergarten to elementary you'll find K-5 resources, including phonics worksheets and numeracy games. From middle school through to high school we have everything from Spanish lessons to algebra activities, as well as Common Core-aligned lessons and revision guides for tests.
Read more
Media, film and television
Stage 5 (Years 9/10) Activities (True/False, Comprehension, Discussion, Research questions) to match the movie Rabbit Proof Fence.
Maybe Tomorrow by Boori Monty Pryor and Meme McDonald Resources: Comprehension Questions for each chapter Theme tasks and questions Two jigsaw activities These were used for Year 9 English but could be adapted for older or younger students.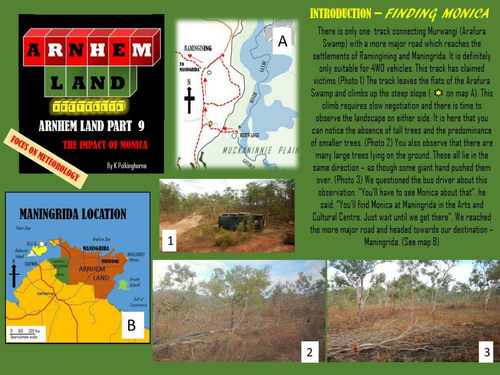 Cyclones are major meteorological events. This unit provides an opportunity for students to follow the development, movement and impact of this Category 5 Cyclone. Although it has been the strongest recorded it did not gain the press coverage of Cyclone Tracy (December 25 1974). Reasons for this are provided in comparisons. Start with an observation of fallen trees and follow the story through the Arts and Craft Centre in Maningrida - the closest settlement to the eye of Maningrida. Then find the origin, look at the nature and mechanism of the cyclone, trace its movement and its changing strength by map. There is plenty of Web information about Cyclone Tracy if you wish to find it. There is very little available very little about Cyclone Monica. A black and white question & activity page is provided so that hard copies can be given. If your students are interested in the most powerful in a category - Cyclone Monica fits this requirement.
PowerPoint slides and Teacher's Notes booklet resource to explore the rights of First Australians.
PowerPoint slides and Teacher's notes booklet to explore and celebrate the culture of First Australians.