End-of-year quizzes for primary and secondary
Inspire team spirit and challenge your classes with these engaging quizzes
With the holidays edging ever closer, it's time to get quizzical and encourage some healthy competition among your students. To help you do this, we've scoured the site and hand-picked some of our favourite quiz-based resources, suitable for both primary and secondary pupils.
Primary resources
Stretch KS1 and KS2 learners with the cross-curricular literary, maths and science puzzles in this end-of-year quiz. Alternatively, this Pointless quiz gets students identifying the most obscure answers to a wide variety of questions.
Tap into an animal theme with this KS2 quiz worksheet, or focus on minibeasts with this presentation that includes a follow-up quiz activity.
Secondary resources
Entertain students with up to 125 questions in this alphabet-themed quiz, in which each round's answers correspond to a particular letter. For an added layer of competition, group students together and test their nerves as they compete to see which team can bank the most points in this Deal Or No Deal-style game. 
Further challenge the masterminds in your midst with a variety of differently styled questions using this stimulating activity. Similarly, this Wimbledon-themed quiz will test your pupils' tennis knowledge and get them in the mood for summer sports.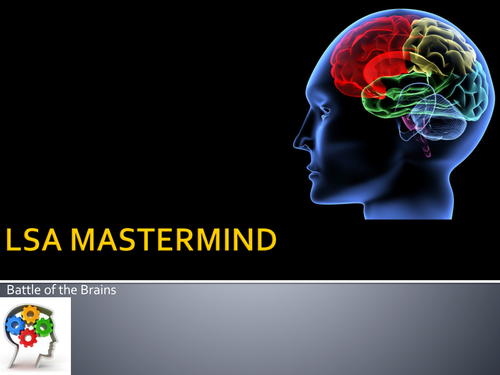 A quiz that can be played in teams or individually. Great as an end of term activity. More questions than required for a whole lesson. Many questions have an historical slant but there are also questions on maths, science, music, etc. There are several different style of questions and many of the answers can be worked out through logic and reasoning rather than just knowing the answer or not. Answers appear in the notes section of the powerpoint. The emphasis of the quiz is on fun!
By
jcoller