Engaging environment-themed lesson ideas
Raise awareness of biodiversity and climate change while encouraging planet preservation with this selection of hand-picked resources
With Enviroweek, Threatened Species Day and Keep Australia Beautiful Week all falling within a short period of time, it's fair to say that next month is jam-packed with environment-focused events. So, what better time of year to encourage your students to think more broadly about the impact that they and others have on their natural surroundings? To help you create a new generation of environment-conscious citizens, we've hand-picked a selection of presentations, lessons and classroom activities highlighting some of the key themes of these important events.
Primary resources
In honour of both Keep Australia Beautiful Week and Enviroweek, why not introduce children to the concept of littering and encourage them to reflect on the negative impact it can have using this short assembly? Once they know the basics, encourage your class to dispose of their waste responsibly with the help of this recycling lesson, which culminates in students creating an anti-littering poster.
Further raise awareness of natural surroundings with this resource book on indigenous and endangered wildlife, before encouraging pupils to write a report on an animal of their choice with the help of this handy template.
Secondary resources
Bring students' attention to the causes and consequences of climate change and explore the impact it has on plants and animals using these stimulating case studies. Further contextualise humankind's impact on the environment  with this comprehensive lesson, that focuses on the Great Barrier Reef and some of the threats it currently faces.
How much do you do to help the environment?  Pose this question to your students and allow them to assess how waste conscious they are with this personality quiz.  And, once completed, why not encourage your newly enlightened class to find out the ways in which they can reduce the amount of waste they produce with this thought-provoking challenge.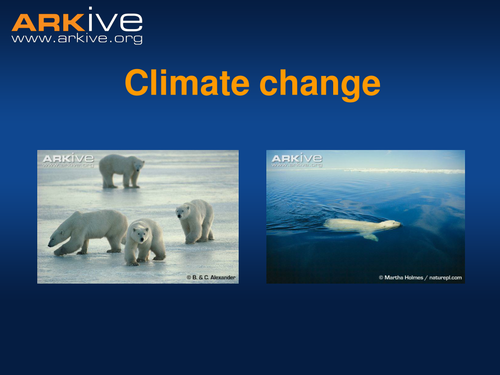 Students will learn about the causes and consequences of climate change, and through case studies, explore the ways in which climate change can impact plants and animals. They will also consider what actions can be taken to reduce the impacts of climate change.
By
ARKive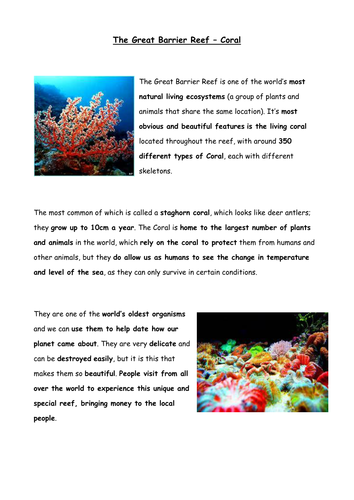 This is a lesson that explores the Great Barrier Reef, it aims to explore why the reef is considered one of the natural wonders of the world. In addition to this it explores the causes of the problems currently faced by the coral reef system.
By
Helen Burlton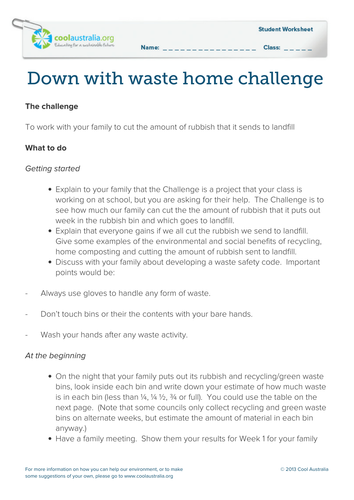 Students are challenged to reduce the amount of rubbish their family sends to landfill. Key lessons and understandings of activity: A family can reduce the amount of rubbish they send to landfill through the 3Rs+C. There are many environmental and social benefits of recycling and composting. There are many environmental benefits of cutting the rubbish that is sent to landfill (especially as it will reduce the amount of methane, which is a potent greenhouse gas, from being formed in the landfill).
By
CoolAustralia