Whole-school group theory resources
Keeping your class engaged with new and interesting classroom resources is vital in helping them reach their potential. With Tes Resources you'll never be short of teaching ideas. We have a range of tried and tested materials created by teachers for teachers, from early years through to A level.

Breathe new life into your lesson plans with our primary and secondary classroom resources. Whether you're looking for fun maths worksheets or brand new guided reading activities, we have thousands of free and premium resources for you to download. From early years to primary, you'll find phonics worksheets and numeracy games and all you need to revise for Sats. From secondary to post-16, we have everything from French lessons to algebra activities, as well as GCSE revision guides and more.
Read more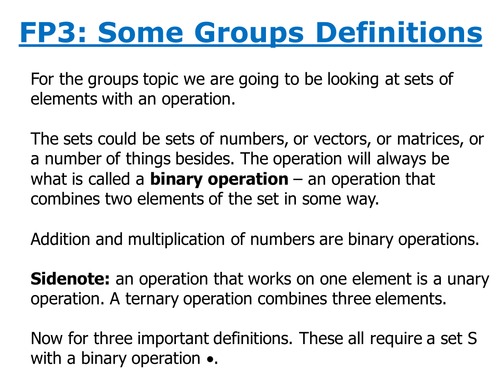 A presentation that gives definitions for closed, commutative and associative in the context of group theory. Aimed at MEI FP3.
Introduction to set notation and venn diragrams from the new GCSE, produced alongside AQA guidance documents (includes some snapshots of this). Handout has a PDF and editable PowerPoint format. Idea is that students fill in gaps on their version of the notes (printed as a booklet) as you talk through them on the board. Includes some basic examples, I then used questions from textbook and sourced from resourceaholic.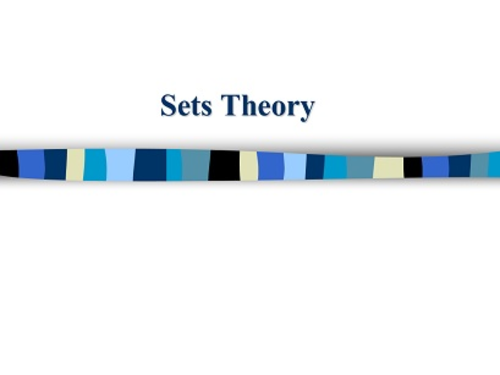 % Power point presentations on: Introduction to set theory The number sets Union and intersection of sets Shading regions in Venn diagrams Solving rpoblem using Venn diagrams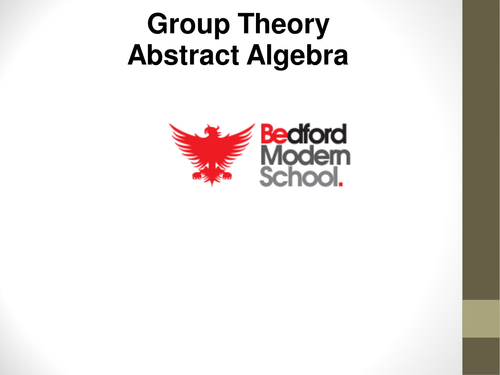 Introduction to group theory followed by some worked example. This is for OCR FP3.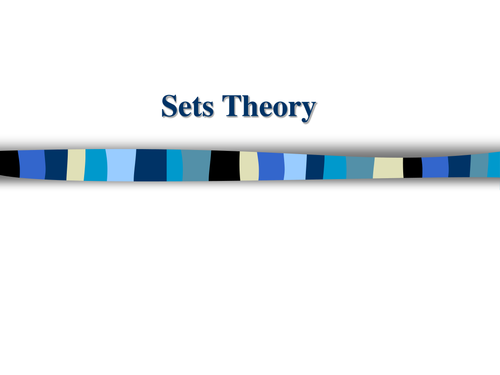 Power Point presentation, 12 slides, Explaining the meaning of the basic concepts used in set theory, based on IB Mathematical Studies Syllabus. For a preview of the power point copy the following link on your browser: https://drive.google.com/file/d/0B8z00qLZV7OlTTBZaDNtNUlfOTg/view?usp=sharing