Early years volunteering resources
Keeping your class engaged with new and interesting classroom resources is vital in helping them reach their potential. With Tes Resources you'll never be short of teaching ideas. We have a range of tried and tested materials created by teachers for teachers, from early years through to A level.

Breathe new life into your lesson plans with our primary and secondary classroom resources. Whether you're looking for fun maths worksheets or brand new guided reading activities, we have thousands of free and premium resources for you to download. From early years to primary, you'll find phonics worksheets and numeracy games and all you need to revise for Sats. From secondary to post-16, we have everything from French lessons to algebra activities, as well as GCSE revision guides and more.
A collection of colouring pages to help students learn how to behave in the classroom.
A colouring activity to encourage students to be the best they can be, to be considerate for others, and to follow the classroom rules. Space has been deliberately left so that each student can add their own details, decoration, or examples of the rules in action. Ideal for primary school students, and students learning English as a foreign language. To follow my world first solo row around the coast of Britain and daily life as an explorer: * Free educational videos: YouTube: https://www.youtube.com/c/sarahrowssolo or Amazon Video: http://amzn.to/2jno3v8 * Free virtual field trips: Skype in the Classroom: https://education.microsoft.com/vikingquest * Paid school speaker bookings: http://www.schoolspeakers.co.uk/speaker-listings/sarah-weldon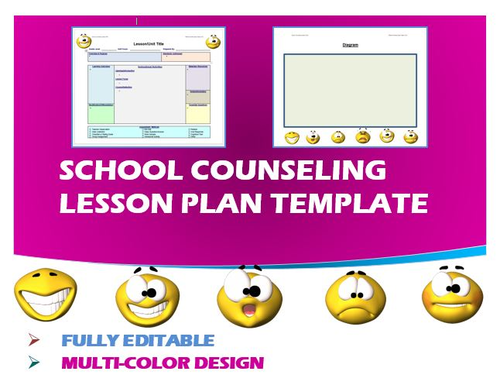 This item is a multi-color School Counseling lesson plan template that includes a number of text boxes with headings and subheadings that correspond to School Counseling planning and structural procedures. The plan incorporates a wide variety of critical lesson plan components which includes the following: * Lesson/Unit Title * Grade level(s) * Unit Focus * Overview and purpose * Standards addressed * Learning Outcomes * Modification/Differentiation * Materials/Resources * Enrichment/Extensions * Essential questions * Instructional Focus * Assessment Check off's It is a Microsoft Word document that is completely editable for your personal use. There is a basic diagram included on a second page to pencil in a classroom set up if you are doing centers or have a unique set up for this particular lesson.
Development approach for international perspectives for Learner Humanity worldwide.