Bekki Sayler's Shop
Homeschooling mom of five sons with over 18 years experience teaching and creating learning materials.
73Uploads
11k+Views
367Downloads
Homeschooling mom of five sons with over 18 years experience teaching and creating learning materials.
Insects cannot be explored without studying the queens of insects: honeybees! Everything your students need to dive into learning about Honeybees. These industrious insects are fascinating to study when exploring the wonderful world of Insects. This unit is included in my Insect Bundle! No Prep: Just print and go! Studying Insects and/or Bees? These 24 Activities are a great companion. A great stand alone unit, or complement to an existing unit. Have Fun! Insect Activities Included Bee Science KWL Chart about Bees About "Honeybees" Nonfiction Reading Honeybees: Reading and Comprehension Questions Anatomy of a Honeybee Draw a Honeybee Life Cycle of a Honeybee Honeybee Hive Reading KWL Chart: Honey Uses for Honey Activity Queen Honeybee Reading and Questions Worker Honeybee Reading and Maze Bee Sting Bee Writing "Life of a Worker Bee" Booklet Honeybee Jobs Reference Sheet Cut and Paste Images Template Creative Writing Prompts (Journal writing) Bee Paper Bee Math Hex Maze Hex Fractions Research Activity Extension Activity/Video Response
Embrace the Force. Kids of all ages love Star Wars. These Star Wars themed activities will grab your kid's attention. 16 Multiplication Activities Included Bubble in the multiple pages for 2, 3, 4, 5, 6, 7, 8, 9, 10, 11, and 12's Multiplication Tables Multiplication Targets Multiplication Target Blank Multiplication: Bar Graph Mastering 3rd grade Multiplication Perfect for substitutes Excellent math fact practice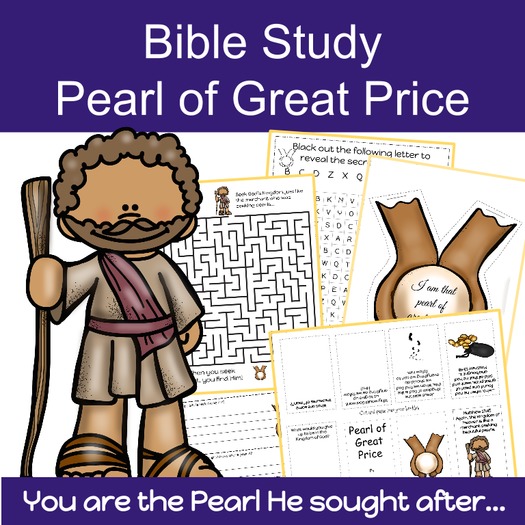 Parables were a powerful tool that Jesus used to teach about Him and the way we should live our lives. The pearl of great price is exactly one of those parables. Jesus is the merchant purposefully looking for his "pearls". This Bible Study give kids the ability to understand that Jesus sought them out personally. This Bible Study includes: ~Introduction survey about treasure ~What would you do if you found your treasure ~Pearl of Great Price Writing booklet ~Pearl of Great Price foldable (cut and paste) ~Comprehension/discussion questions ~Black out word search ~Maze
MLA Citations, MLA Formatting Plagiarism, and Paraphrasing are all essential skills for proficient writers. Students need to learn not only how to cite sources, but also why they need to give credit to the original sources. *MLA version 8 Students learn the basics of MLA Citations, the reasons why plagiarism is wrong, how to summarize and paraphrase and how to give in-text citations. This product is includes MLA Power Point: 20 Slides Describing how to cite sources within a student writing. Bonus* Included Power Point (Both pdf and pptx versions) What is Plagiarism? Plagiarism questions Plagiarism Brochure Activity Paraphrasing and Summarizing Reading Paraphrasing and Summarizing Reference Page Reading Maps (3 formats) Paraphrase: Honeybees Paraphrase: Rikki-Tikki-Tavi Paraphrase: The Snow Leopard Paraphrase: Teacher/student choice MLA Citations: Citing Your Research Reading (Answer Key Included) MLA Citation Fundamentals MLA Citations: Capture the Source Notecards MLA Citation Scavenger Hunt MLA Essay Assignment: Prompt MLA Source Organizer MLA Essay Planner In-Text Citations SAMPLE For Essay Assignment
nsects! We really cannot study insects without looking at the facinating world of ants! No Prep: Just print and go! Studying Insects and/or Ants? These 24 Activities are a great companion. A great stand alone unit, or complement to an existing unit. You can complete these with or without access to an Ant Farm, but an Ant Farm makes this unit Crawl to life! Have Fun! Activities Included Ant Science KWL Chart: Opening activity- What Do I Know, What Do I Want to Know, and What did I learn about ants. About Ants Nonfiction Reading Queen Ants: Reading and Comprehension Questions Worker Ants: Reading and Comprehension Questions Drone Ants: Reading and Comprehension Questions Life Cycle of the Ant Poster/Notebook Cover Ant Life Cycle Reading Ant Life Cycle Foldable Anatomy of the Ant Diagram: Label Anatomy Activity Creative Writing 9 Writing Prompts about Ants Ant Math Maze Word Problems Research/Writing Research 12 Ant Species (Using books or internet) 2 Writing Organizers Ant Paper for paragraphs Ant Farm (Ant farm's available on Amazon; Ants from AntsAlive) Ant Farm Observation Journal Template
3rd Grade Christmas Christmas coloring activities delight most students. These bookmarks and coloring pages use Christmas Zentangle designs and make beautiful keepsakes and gifts. Great for k-4th Grade Great class party prizes, gifts, activities, substitute activities, homeschool and more 24 3rd Grade Christmas Bookmarks: Includes Christmas Bookmark Ornament Zentangles Christmas Bookmark Ornament Zentangles blank Christmas Bookmark Candy canes =Christmas Bookmark Gingerbread men Christmas Bookmark Stockings Includes a complete "for you" set as well! Christmas Coloring pages Ornaments Candy canes Stockings Gingerbread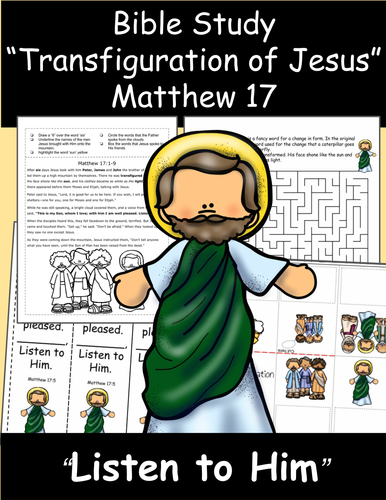 Matthew 17 and the Transfiguration of Jesus. This important passage in scripture shows us that Jesus is not that same as you and I. He is the Son of God. As he is transfigured, Peter puts his foot in his mouth again. I love Peter. I can relate to his humanity. In the end, the Father tells us that Jesus is His Son and we are to listen to Him. What an important lesson! Activities included: Matthew 17:1-9 Active reading. Foldable booklet activity Transfiguration maze Bookmark with the reminder to Listen to Him. coloring pages
Redwall Activities for Literature Brian Jacques said, "In our imaginations, we can go anywhere. Travel with me to Redwall in Mossflower country." 7 Extention Activities for your students as they fall in love with the characters from Brian Jacques' Redwall. Included: Characters of Redwall Compare and Contrast Characters Feasting at Redwall Make a Redwall Menu Coat of Arms Reading Make a Coat of Arms Craft Text Matthias
Mastering divisibility sets students up for success in higher math. This Thanksgiving themed set uses divisibility rules to help 5th graders (Or anyone needing extra practice) practice this important skill. These Thanksgiving jokes are solved with basic rules of divisibility. Divisibility Rules: Quick Reference Jokes: What Side of the Turkey has the Most Feathers? Solved with Multiples of 3 What are Unhappy Cranberries called? Solved with multiples of 4 If Pilgrims were alive today, What would they be most famous for? solved with multiples of 5 and 9 What is at the end of Thanksgiving? Solved with Multiples of 9 What did the turkey say to the computer? What sound does a limping turkey make? When do you serve tofu turkey? Why do pilgrims pants keep falling down? Color by Divisibility Turkeys Divisibility Chart
Renewable Energy: These mini lessons and activities bring your earth science unit about renewable energy to life. Topics covered: Energy, renewable energy, biomass energy, geothermal energy, hydroelectric energy, solar energy, wind energy, and wave and tidal energy. 15 Mini lessons and Activities Included • Energy • U.S. Consumption Graph and questions • Renewable Energy Foldable • What is Biomass Energy • Biomass Energy Reading Comprehension • Geothermal Energy Reading and Word Search • Hydroelectric power • Solar power • What can be powered by the sun? • Wind power • Wave and tidal energy • The Turbine • Solve Our Energy Crisis • Video Response • Memory Game
3rd Grade Christmas: Activities Included in this pack: Jesse Tree Explanation Jesse Tree daily readings Jesse tree ornaments for flip book Jesse tree ornaments for tree Jesse tree Christmas Chain Countdown Advent: 2014 Advent calendar Advent: : Advent pieces Advent: Blank Advent Calendar (any year) Advent: Christmas countdown chain activity Advent: Week one reading Advent: Week two reading & activity Advent: Week three reading Advent: Week four reading Advent: Christmas eve reading Advent: Language: Missing parts of words Advent: Writing: Diamante poem about Jesus Advent: Math: Fact families Advent: Math: Pie Graph Advent: Maze: Help Joseph and Mary find Bethlehem Advent: Maze: Help the wise men find Jesus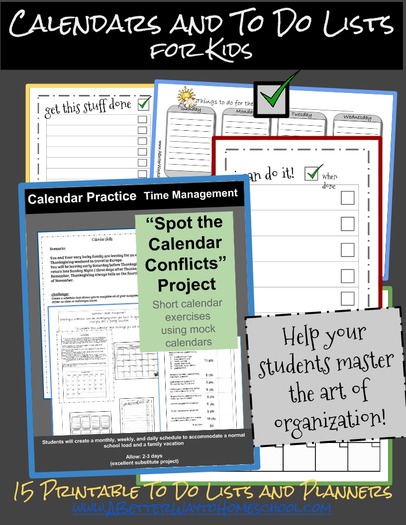 Included: Calendar project- Students will create a mock calendar to accommodate an extended family vacation (Includes Canadian version~) 2-Mini Calendar lessons where students evaluate mock calendars and help make responsible decisions. To do lists weekly planners monthly planners (15 in all!) Whether they run their lives by an online calendar, or manage an "old-fashioned" calendar, they will be better equipped for life if they can plan and manage their weeks, months, and years. Teaching kids to set goals and manage daily, weekly, and monthly to do lists is an important life skill.
Divisibility Activities: *Each puzzle has its own riddle and requires the student to find the numbers that are divisible by a particular number to solve. *These puzzles are great for math centers, fun homework assignments, or homeschooling activities! *Great complement to lessons on multiplication, Divisibility, and division. Included: *Divisibility: Quick Reference *Christmas Joke: What is a good time for Santa to come down the chimney? Solved with divisibility of 3 *Christmas Joke: What do snowmen do on the weekend? Solved with divisibility of 4 *Christmas Joke: What do you get when you cross a snowman and a dog? Solved with divisibility of 5 *Christmas Joke: What do you call an elf that sings? Solved with divisibility of 7 and 8 *Christmas Joke: What is a child's favorite king? Solved with divisibility of 6, 7, and 8 *Christmas Joke: A Viking named Rudolph the Red... Solved with Multiples of 9 *Is it Divisible Chart *Divisible by 3 snowman *Divisible by 4 snowman *Divisible by 5 snowman *Divisible by 6 snowman *Color by divisibility
Bring cell division to life with this hands on activity. Students assemble their own cell cycle booklet that shows cell division in motion. Cell Division: Biology, Life Science, Cell Cycle, Cell Division, Mitosis Extension Activities. Great hands on activity to explore cell division. Cell Division: 4 Cell Cycle booklets Cell Division: Animal Cell Cycle: Mitosis Color Cell Division: Animal Cell Cycle: Mitosis Black and White Cell Division: Plant Cell Cycle: Mitosis Color Cell Division: Plant Cell Cycle: Mitosis Black and White Includes: Cells: 2 Color Posters: Animal Cell Cycle and Plant Cell Cycle Cells:Animal Cell: Label the organelle worksheet Cells:Plant cell: Label the Organelle worksheet Answer keys included Great extension activity. Cell Division: When the fold-able booklet is assembled, the student can "flip" the pages of their booklet to see a simple animation of cell division. Keywords: Cell division, mitosis, cell cycle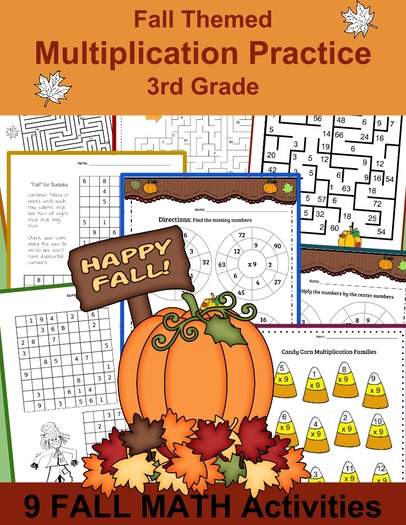 3rd Grade Math: Fall Multiplication Worksheets: Mazes: Sudoku: Target Math These Fun Math worksheets are all centered around 3rd Grade multiplication practice and mastery. 9 No PREP 3rd Grade Math-Multiplication Activities Included in this pack: 3rd Grade Math: Multiplication- Mazes solved with multiples 3rd Grade Math- Sudoku puzzles 3rd Grade Math: Multiplication-Candy Corn Multiplication Families Answer Keys Included
Happy Mother's Day Craft Adorable flower pot template with "fold and cut" flowers Mother's Day Craft: 10 all About Mom pages Mother's Day Craft: Video Preview! Preview the craft here! Perfect for Gift for Mom this Mother's Day Kids of all ages will love giving mom this heart felt gift for Mother's Day (Grandma pages included as well!) Includes: Mother's Day Craft templates direction with photos 10 customizable booklet pages cut and paste activities scissor skill practice creative writing games and more
Daniel 1 provides kids with the example of pre-determining their behavior. Daniel "purposed in his heart" to keep himself pure before the Lord. The focus of this packet is to learn that we can decide in advance to love the Lord and to live clean lives. Activities include: What does your name mean? Your New name Daniel 1 reading and fill in the blank page "What's in a name" activity Purposing in your heart Memory verse activity Take home puzzle Take home bracelet
Daniel 4: King Nebuchadnezzar's Tree Dream A Lesson in Pride and Humility King Nebuchadnezzar's Tree dream is warning that his pride will be his fall. The king refuses to accept that God is the one who put him into power and as a result ends up going mad for 7 years. When he finally humbles himself and raises his eyes toward heaven his sanity is returned and he praises the Lord. This packet includes everything you need to present this Bible Story to kids ages 4-10. Included Lesson Plan Folder cover Story board Pieces King Paper Bag Puppet Template MAD King Paper Bag Puppet Template Finger Puppet Take Home Story Board sheet
11 Jokes Solved with Multiplication 3rd Grade Math: single digit multiplication to solve Fall Themed Jokes Multiplication worksheets for 3rd Grade: Making math fun Fall Themed Halloween Themed 3rd Grade: Mastering Multiplication Perfect for substitutes Excellent math fact practice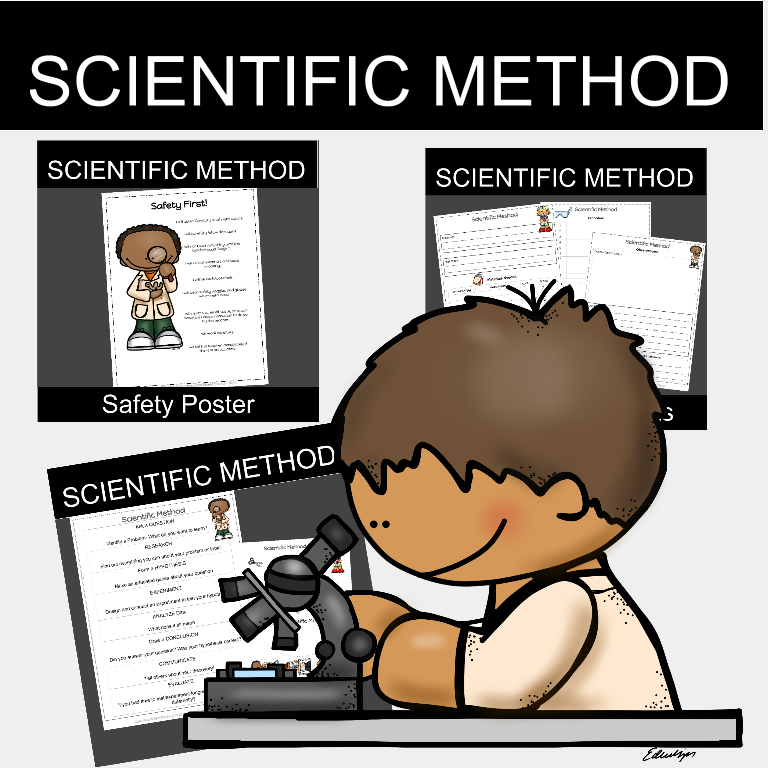 The scientific method is the cornerstone of science. As your students explore their world, teach them the skills to evaluate what they are learning. The scientific method is not just a step by step procedure, but a way of problem solving! Included Scientific Method Notebook Poster Question, Hypothesis, and Materials Sheet Procedure Sheet Observation and Conclusions Sheet Scientific Method Wheel Craft Safety First: Safety rules Simple Language Sheets for Younger Students: Scientific Method Notebook Poster Question, Hypothesis, and Materials Sheet Procedure Sheet Observation and Conclusions Sheet